Preventive Maintenance Services
Contract and Single Call Maintenance
Why HVAC and Refrigeration Preventive  Maintenance is Important
Regular Preventive Maintenance for Your cooling systems, rather HVAC, refrigeration, ice production or freezer is the same as any other piece of eqiupment in that they need regular service and maintenance.  Just like an automobile needs fuel, oil changes and more; your cooling systems must also be maintained. A properly functioning system will do its job better in a more efficient manner for a longer period of time.  At S and H Contractors we offer service and preventive maintenace for whatever level of care you choose for your equipment.
Single Call Service
Maybe it broke or maybe you just know it is time.  Regardless of the reason S and H would be honored to assist you in either the repair or maintenance of your system. Call our office and we will schedule a time that is convenient for you and your business to do the work needed. We have competitive rates and will quote to the closest of our ability at your call.  Please note that specific time for projects cannot be assessed until the location is reviewed for what is needed to be performed.
Preventive Maintenance Contract
By far the best method of approach to all your service and preventive mantenance needs.  A preventive maintenance contract agreement establishes the time intervals for service as well as locks in your cost for the maintenance event.  With a maintenance contract we will maintain the schedule, notifying you of your service time being due in order to confirm the convenience of the visit.  With an agreement in place, you are also assured the best pricing should a repair or service item be needed beyond your scheduled maintenance needs. Let S and H be your team member for this area of your business.
Scheduled Maintenance
We will work for you on times when your maintenance or service "should" happen.  We can contact you for your maintenance on a schedule giving you the opportunity to set an appointment time or reject work at this time. 
Emergency Call Out
Sometimes equipment failure does not offer a warning.  And these times can happen at the most in opportune times.  S and H monitors their phones at all times in case your need arrives at an odd time or more seriously at an emergency need situation.  AC repair and refrigeration repair is what we do. Let us help you.
"We have a contract with S&H Contractors of our store in the Longview Mall.  Our service is done quarterly and always done on time.
Quilt World & More appreciates S&H Contractors very much."
S&H has done our PM's for years!   Always a great job!  Very professional!
My business has been using S&H for years and decided to refer them to my 94 year old mother when her A/C unit was needed service.   She couldn't give them enough praise on how courteous they were to her.
We had an electrical surge in which burned wires on our air unit.  We called Spencer at S&H Contractors in which Spencer came out ASAP to do the repairs.
Thank you to Spencer for taking care of our family.
As licensed HVACR professionals, we know the value of speed and security
S and H Contractors is positioned in the middle of the service area. Located near the Gregg County Regional airport there is easy and quick access to Longview, Kilgore, Henderson, Gladewater, Tyler, and all areas in between.  We understand when you are in need, timely service is important to you.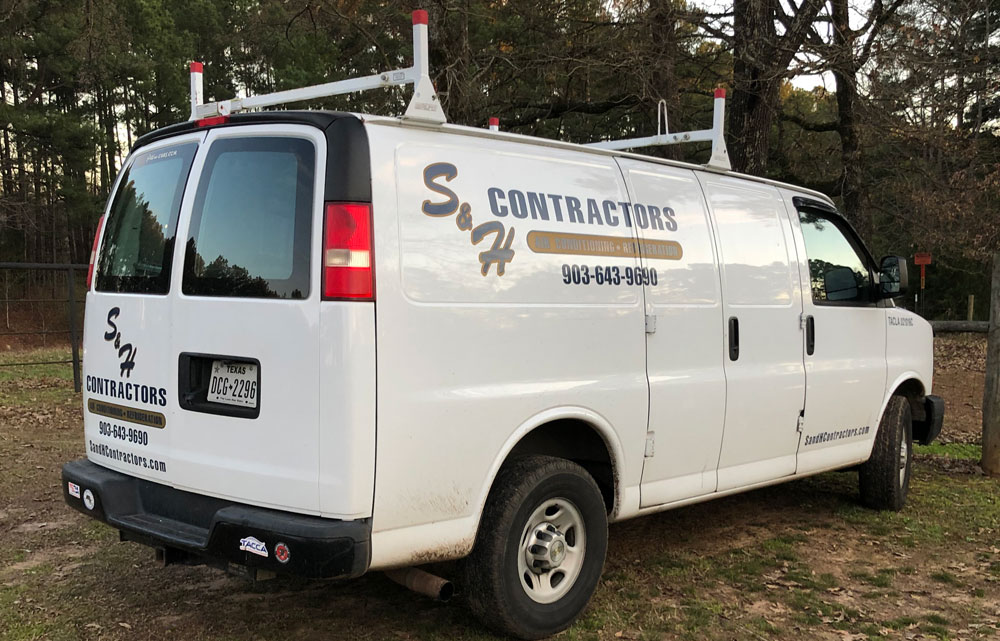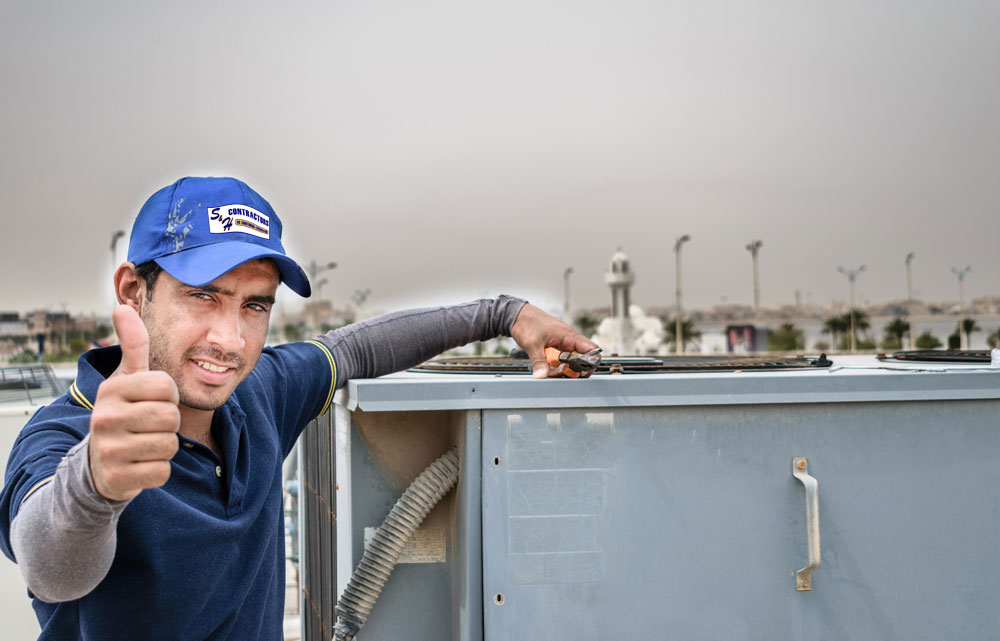 Office Location
15393 ST. HWY 322 N
LONGVIEW, TX 75603